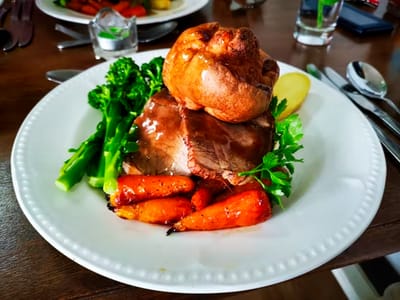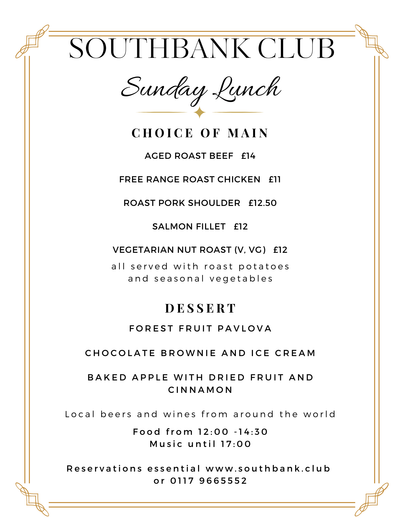 SUNDAY LUNCHES AT SOUTHBANK
We serve lunch every Sunday at the SouthBank Club. Come along for a tasty meal, music and good vibes at our unique arts venue. Our bar and garden will be open from 12:00-17:00, last food orders at 14:30.
There will be music, a great atmosphere and our outdoor seating area will be open so you can relax in the sun! Reserve a table to guarantee a space.
To reserve a table for Sunday lunch,
please click here.
Pay at the venue!
CATERING FOR FUNCTIONSWe offer a range of catering options cooked by our in-house chefs from our kitchen at SouthBank.
To see our catering options for functions
please click here.