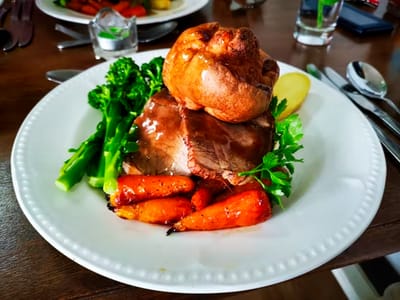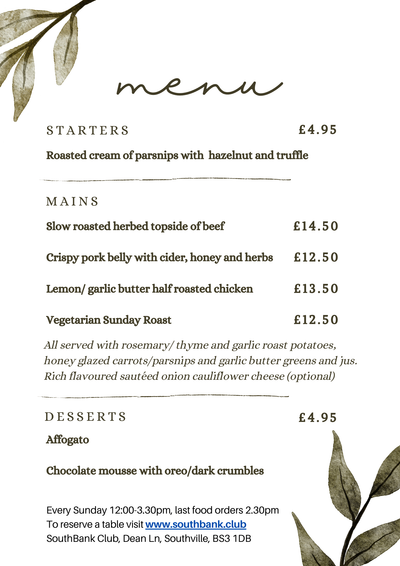 SUNDAY LUNCHES ARE BACK AT SOUTHBANK with a new chef!
From Sunday 13th November we will be serving Sunday lunch every week at the SouthBank Club. Come along for a tasty meal, music and good vibes at our unique arts venue. Our bar and garden will be open from 12:00-16:00, last food orders at 14:30.
To reserve a table for Sunday lunch,
please click here.
Pay at the venue!
CATERING FOR FUNCTIONSWe offer a range of catering options cooked by our in-house chefs from our kitchen at SouthBank.
To see our catering options for functions
please click here.